About Insurance Sales and Service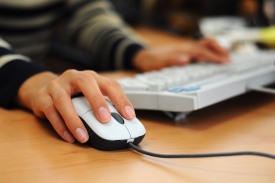 Creating a niche in the insurance arena for over six decades, Insurance Sales and Service (ISS) has been providing clients with top notch insurance products with confidence and complete sense of care which is why ISS has a solid presence in CA. ISS has evolved over the years by keeping abreast of the latest technology at all times providing the flexibility to purchase insurance products online as well as by fax or mail.
Our goal is to educate and service the Arcadia, California community and throughout the state of California. Through our independence, we strive to educate the community on the best options for their insurance needs. We can provide an assessment of your insurance needs with a choice of which package fits you best.
We are dedicated to providing our customers in California with the best coverage at competitive rates. Just make one call to our agency, and we can shop your coverage through many top rated companies. With our professional staff, we can be your liaison with the insurance carrier in the event of a claim. We work for you, not the insurance company.
We want you to have a positive overall experience with Insurance Sales and Service. Our one on one service approach is our #1 goal for all our insurance clients. Give us a call at 626 443-3141 or contact us through one of our quote forms, and we'll be happy to answer any of your insurance questions.