Personal Insurance Services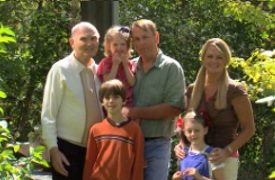 Our goal is to protect you and your family from those unexpected events by finding the right coverage at an affordable rate.

Motorcycle and ATV Insurance California - We have programs for just about every type of motorcycle, including: Traditional and Standard, Cruisers, ATV (All Terrain Vehicle), Moped, Classic, Dirt Bike, Touring and Sport Touring, Dual Purpose, Scooter, Sport Bike, Vintage, Utility Vehicles and Trikes.

Recreational Vehicles Insurance California - We have programs offering specialty policies made exclusively for your Recreational Vehicle. Coverages available include: Replacement Cost, Agreed Value, Diminishing Deductible, Full Timer Liability, Vacation Liability, Emergency Expense Coverage, Tow Dolly Coverage and Personal Effects Coverage, plus many more coverages.

Personal Watercraft Insurance California - Our Personal Watercraft Insurance programs accept a wide range of personal watercraft and offer broad coverage plus some special benefits that don't limit where and when you use your boat. Our agency accepts a wide range of boats: Bass Boats, Ski Boats, Mid-Performance, High-Performance, Pontoon Boats, Deck Boats, Houseboats, Sailboats, Sport-fishers, Trawlers and Yachts, Jet Skis, Wave Runners. We can insure for full coverage or just liability insurance, including trailer coverage.

Our number one priority is to protect your family from any unforseen event that may be a burden to your family in the future. Our Personal lines staff is here to answer any questions you may have and research the best policy for your needs.

We strive to build long term relationships with our clients by providing advice on which Personal Lines plan is best for them and provide the best possible customer service when you have a claim. If you have a loss or claim, it pays to know there is a company you can trust to protect you and your family.