Arcadia, California Business Insurance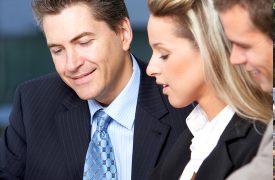 Commercial Insurance - We offer coverage for your Business, Commercial Auto, Commercial Property, Liability and Workers Compensation.
Business Owners Coverge: Insurance policies that combine protection from all major property and liability risks in one package. A Business Owner Policy or BOP is an insurance package that assembles the basic coverages required by a business owner in one bundle. It is usually sold at a premium that is less than the total cost of the individual coverages. Business Owners Policies usually target small and medium-sized businesses and typically contain business interruption insurance, which provides reimbursement for up to a year of lost revenue resulting from an insured property loss.
Commercial Auto: Your personal auto policy will exclude coverage for commercial uses of your vehicle. A commercial policy will establish a definition of commercial use as well. It is important that you read the definition and discuss this with your insurance professional. If there is any question, it is better to obtain a commercial auto policy so that, in case of an accident, there is no chance of being uninsured.
Commercial Property

: Insurance that is used to cover any type of commercial property. Commercial property insurance protects commercial property from such perils as fire, theft and natural disaster. This type of insurance is carried by a variety of businesses, including manufacturers, retailers, service-oriented businesses and not-for-profit organizations.

We have a market that specializes in tenant occupied commercial buildings.
Garage Liability and Garagekeepers Legal Liability: The Garage Liability covers your liability for operations and autos and Garagekeepers Legal Liability covers damage to customer's vehicles. All garage risks need both coverages to properly insure their loss exposures.
General Liability: Business general liability coverage provides insurance against business liability exposures which may arise out of the commercial operations of your business, possibly losing substantial assets. It is important for any business to carry adequate business liability insurance.
Workers Compensation: is a form of insurance providing wage replacement and medical benefits to employees injured in the course of employment.